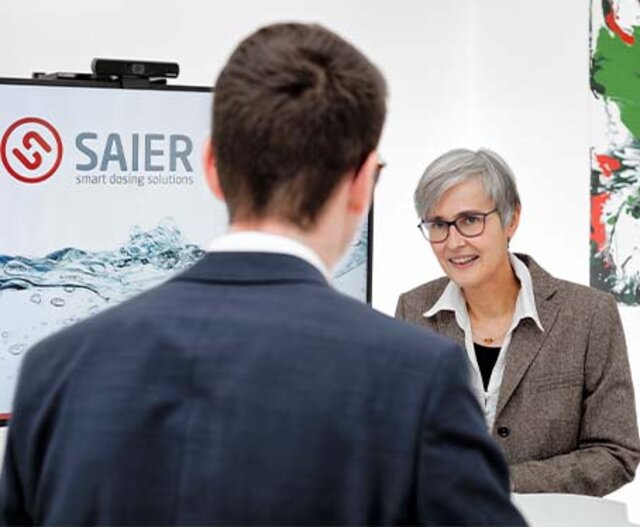 As one of the leading international manufacturers of dosing technology, microprocessor-controlled dosing pumps and intelligent sensors, we keep growing. It would be our pleasure to enlarge our SAIER team with you as we are looking for...
...people who want to make an impact.
...people who are willing to embrace new ideas and who want to continue their personal growth.
...people who enjoy teamwork and contribute their own thoughts and experiences.

Do you feel addressed? Well, don't wait any longer and scroll down ↓
Aktuell bieten wir folgende Stellen:
Industriemechaniker*in (alle) o . Ä.
für unsere mechanische Fertigung
Mitarbeiter*in (alle) für unsere Montage
industrial Engineer (alle)
Techniker*in (alle)
mit Fachrichtung Elektrotechnik oder Elektronik
...auch immer wieder auf engagierte
Aushilfen zur Unterstützung!
Werkstudent*in (alle)
im Bereich Industrial Engineering & LEAN
Noch Fragen zu unserem Bewerbungsverfahren oder konkret zu Ihrem Einstieg bei SAIER? - Dann nehmen Sie gerne Kontakt mit unseren Kolleginnen aus der Personalabteilung auf:
- per Mail: bewerbung@saier-gmbh.de
- per Telefon: 0761 59252 128 (Dorothea Saier) oder 0761 58252 143 (Selma Greschel)